The New Ford F-150 is At Your Service
For finding your perfect truck, it's essential to consider the following: performance, capability, and safety. At Roush Ford, we have a great line-up of trucks with advanced features, such as the new 2020 Ford F-150. This muscular and powerful truck is ready for any challenge that comes your way. Driving a truck is like nothing else when you get to experience a hard-working and reliable vehicle on a job site. The F-150 has an exceptional towing and hauling capacity to haul what you need to get a task done. This truck is ready to be challenged and step in on what needs to be done so your life can remain stress-free.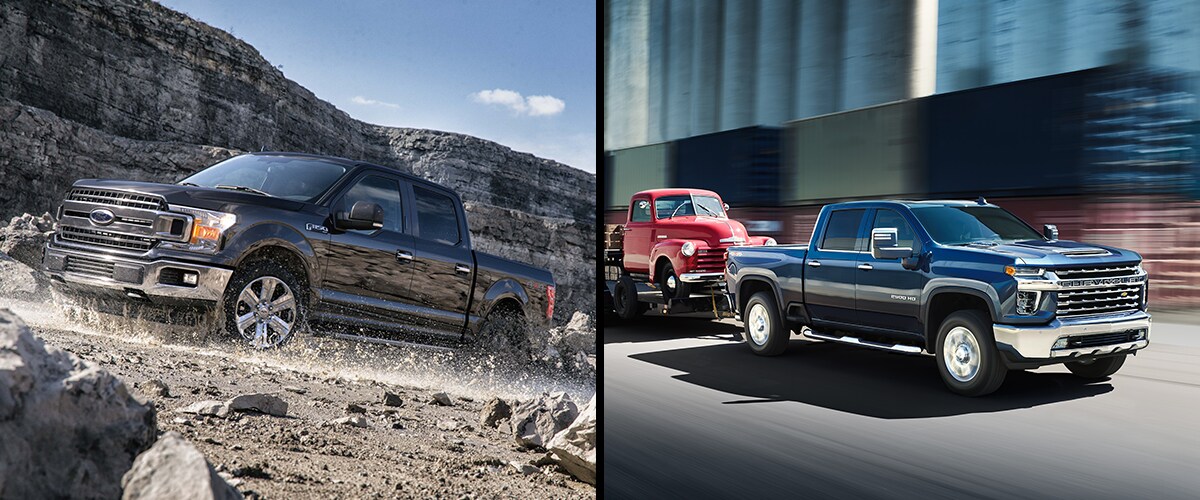 2020 Ford F-150 vs. Chevy Silverado
| | 2020 Ford F-150 | 2020 Chevy Silverado |
| --- | --- | --- |
| Engine Power | 290 hp @ 6500 rpm | 285 hp @ 5300 rpm |
| Range (city/hwy) | 494 / 650 miles | 384 / 504 miles |
| Fuel Capacity | 26.0 gal. | 24.0 gal. |
| Fuel Economy (city/hwy/combined) | 19 / 25 / 22 mpg | 16 / 21 / 17 mpg |
| Ground Clearance | 8.5 in. | 7.9 in. |
There are eight different engines to choose from for you to find your perfect one that matches what you need your truck to be used for. The more the work, the more powerful you'll want your vehicle to have underneath the hood. The same goes for finding any perfect truck, such as the new Chevrolet Silverado. This truck delivers intense power that helps you feel confident at any worksite with technologies that make loading and unloading your trucks easy, such as having corner rear steps and secret storage spaces to make everything more organized in the bed of your truck.