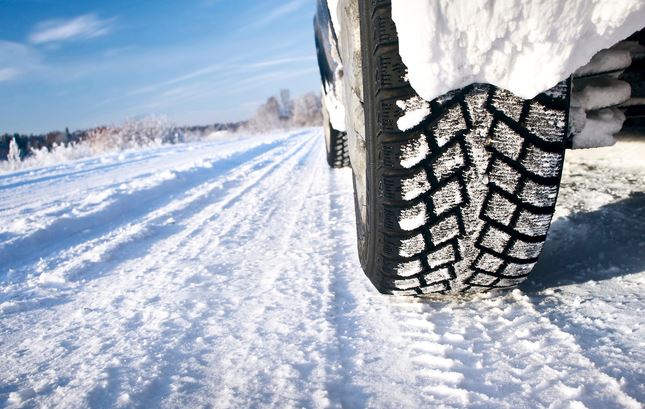 ​
​Winter officially kicks off in less than a week, and it's not too late to get your snow tires on before the snow really starts to fall! At Roush Ford we have a great
tire center
and can get you the right set for your Ford vehicle so you can take on the slick and snowy streets with confidence and ease.
Do I really need snow tires?
To be clear, snow tires don't give you license to drive carelessly and recklessly, but they are helpful to have during the winter months. Keep reading to see why.
How are snow tires different from all-season tires?
The two most obvious differences when it comes to snow tires are the tread and the cost, but there's a little more to it. Let's talk about the tread and makeup of a snow tire before we touch on the cost.
As you can easily see, the tread on snow tires is deeper than on all-seasons. This allows you to grip the Hilliard roads better because it takes longer for the snow to fill in the tread. The tread pattern is also laid out differently so that snow, slush, and water are better channeled away from the vehicle. Lastly, snow tire rubber has a different composition than all-season tires. This different rubber reacts better to cold temperatures, proving you with optimal traction.
Because of all those changes, you will spend more on winter tires than all-season tires, but when you consider the extra safety they provide, we think it's well worth it. Plus, you'll have your snow tires for a few seasons to use on your Grove City commutes. When you visit our tire page, make sure you see if there are any eligible specials to help you save!
For more information on winter tires and our tire center page, visit our Roush Ford Dublin dealership location this week!