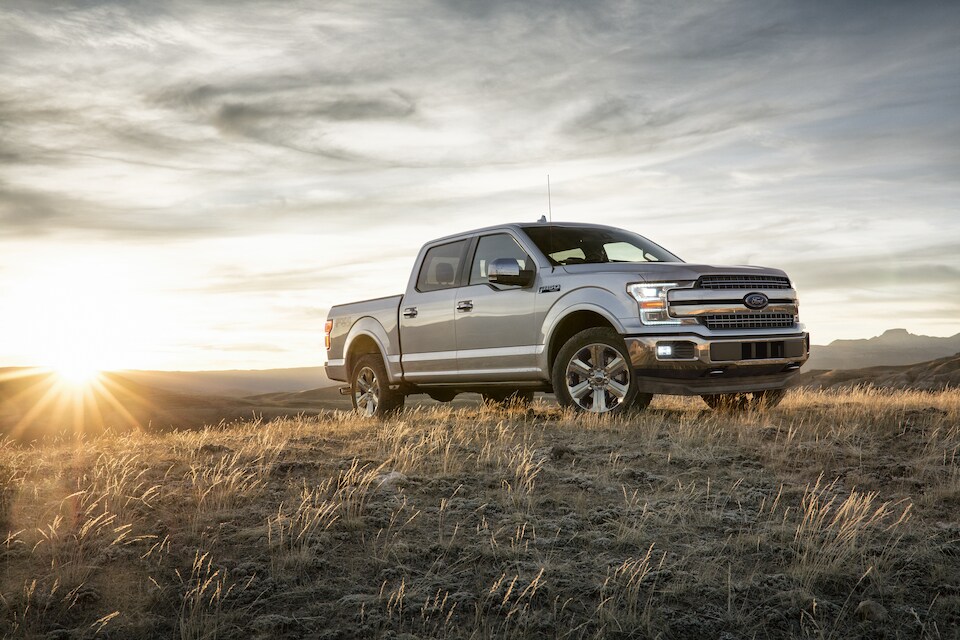 Innovation and performance: why the Ford F-Series remains so popular a century later
The Ford F-150 has long been called "America's Best Full-Size Pickup". The F-Series Super Duty trucks have amazing specs that beat the competition again and again.

And according to statistics, since the start of these models 32 million have been built and every two minutes someone walks into a Ford dealership, like ours in Columbus, and buys or leases one.  With data like that, it's further proof that time hasn't slowed the F-Series down!
Whether you're looking for your first truck, are considering updating your current Ford pickup, or have a truck from another brand but are wondering if you should switch teams, here are a few reasons why you should get a Ford truck.
Innovation
Ford trucks have been around for just over a century, and they're the oldest trucks in existence.
Thankfully, Ford hasn't gotten lazy or rested on their laurels over the years. Instead, they're constantly innovating. A few years back they went to lighter materials to improve performance and fuel efficiency. Other brands laughed, but now we notice them making a similar change.
Ford trucks also aren't afraid to innovate when it comes to technology. They were the first to offer blind spot monitoring for the items you're towing, developed a Class-Exclusive trailer assist, so you can backup with ease and without embarrassment in Dublin or Hilliard, and their pickup beds also have Class-Exclusive technologies that make them more functional. This is why brand loyalty remains strong with Ford pickups.


Performance
Choose and F-150 and you'll have a ton of engines to choose from.  Here are two engines that really stand out:
Tow ratings for the F-150 top out at 13,200 pounds (more than the Ram 1500), but if you still need more the Ford Super Duty models definitely have you covered. Here are just a few of their accolades! Let us know what you're looking to do with a bigger pickup and will point you to the right one.
No matter which model you choose, you're going to have a lot of power for the things you need to do around Grove City and beyond!
2019 Ford Trucks
If you're searching for a capable pickup truck with legendary towing and hauling power to go with its rugged styling and wealth of innovative features, our selection of 2019 Ford trucks for sale is bound to impress. Models like the 2019 F-150 and Ford F-250 boast plenty of the strength and skill you need to get your toughest jobs done with ease, and it offers a wide range of cab, bed, and powertrain configurations so that the truck you choose feels tailored to your specific needs. Aluminum body construction helps to cut back on weight, improving fuel economy and performance and making 2019 Ford trucks uniquely capable contenders in the light-duty pickup arena.
2020 Ford Trucks
The 2020 Ford pickup truck lineup continues a long line of wildly popular and exceptionally capable workhorses. Whether you opt for a light-duty truck like the fan-favorite 2020 Ford F-150 or dive into our selection of heavy-duty 2020 Ford Super Duty trucks, it's easy to discover a splendid truck that packs plenty of the power, skill, luxury, and efficiency you need to tackle all your daily activities. We have a 2020 Ford truck to satisfy all your needs, and we're eager to help you find the right fit for your work and play in the Dublin area.
Where can I lease or buy a new Ford truck near me?
We offer a wide range of new Ford trucks for sale or lease here at Roush Ford, so please don't hesitate to stop by and explore our inventory. Our Ford dealership is conveniently located in Columbus, and we're proud to serve drivers from here to Hilliard and Grove City and beyond. Visit us today to learn more about our Ford truck lineup and dive into our affordable financing and lease offers!